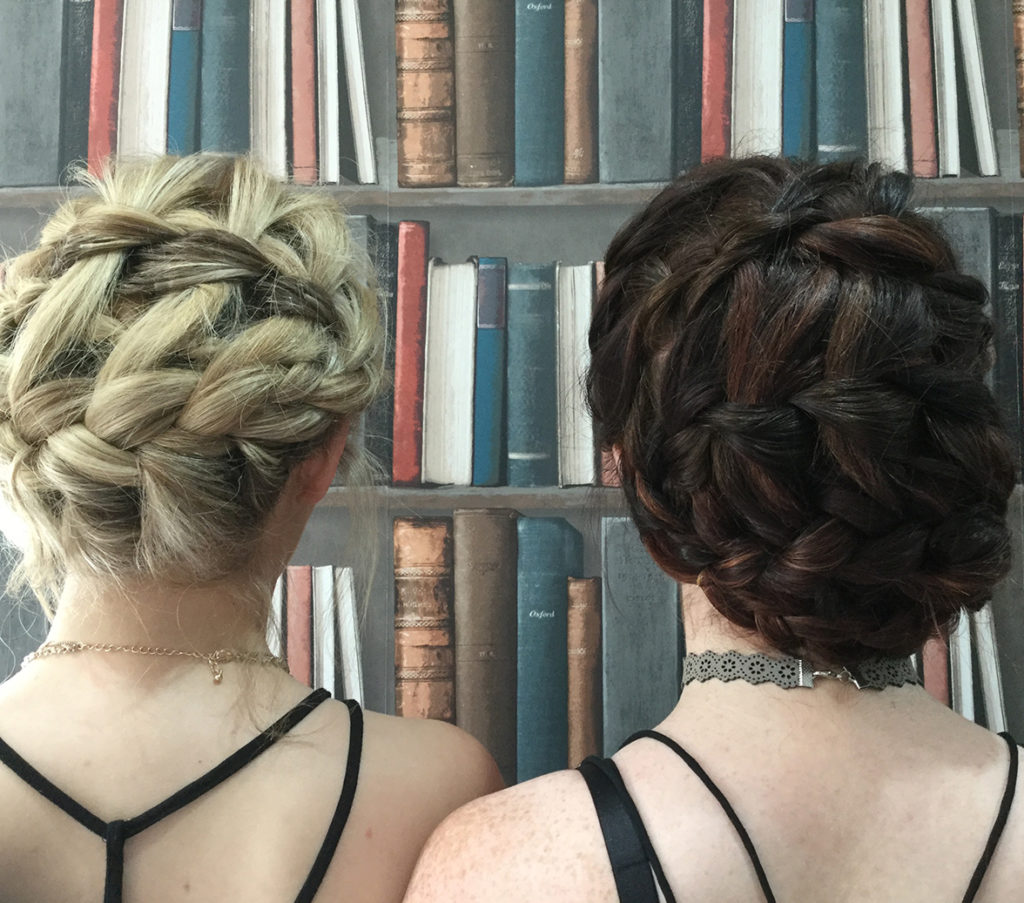 All prices inclusive of VAT and use of products and refreshments
Not all services available at all times
7 day guarantee on all salon services
prices are subject to change
Just like contouring, strobing, and ombre highlights, keratin treatments are yet another topic that stays trending in the beauty world, and if one of your BFFs has ever tried it out, chances are, she has yet to shut up about the magic it worked on her hair. If blow-drying your strands feels more like playing tug-of-war, you could benefit from its smoothing results,
That being said, what does a keratin treatment actually do? "Keratin treatments fill in the porosity of your hair, as overly-porous hair causes tangles, frizz, and breakage," Sprinkle explains. "Your hair is made up of keratin, so the treatment is putting the protein back into the hair, which is often lost due to age and chemical services."
Because it is essentially rebuilding the damaged areas, you can expect to see an increase in shine, less frizz, and an easier styling process overall. Make sure you have a consultation with your stylist beforehand to determine the best formula, particularly if you are a blonde, as every keratin treatment isn't created equally. "Some treatments with glycolic acid can shift the tonality of hair colour, so a throrough consultation on these points is crucial,mediately following your treatment, make sure to invest in a dry shampoo—in order for the keratin to live up to its promises, you aren't allowed to wash your hair, or tie it back in a ponytail holder for at least 48 hours. You'll also need to take a closer look at the ingredients in your current shampoo and conditioner line-up. "Sulphate-free formulas are the key to longevity," says Sprinkle. "A manufacturer's shampoo will prolong it due to the fact that research has been done so that the shampoo doesn't counteract the treatment. But as far as any keratin-infused shampoo, if the product contains sulphates, it has no benefit for your hair." Get a recommendation from your hairstylist, or opt for one of Keratin Complex's shampoos, as the brand has an in-salon treatment used by most stylists. If you do your homework and use the right after-care products, your treatment should last at least two months, possibly more depending on your hair type, and how often you choose to lather up.
The exclusive G Hair Moroccan Treatment rebuilding formula is composed of keratin, white clay, and cocoa oil designed to treat and straighten damaged or curly hair in an efficient and long-lasting manner. In addition to repairing damaged hair, the product reduces volume by 80 to 90 percent, on average. The product can be used on 'virgin' hair or may be used over other relaxing or common straightening treatments, leaving hair looking straight and hydrated. This treatment allows you to wash the hair or tie it down on the same day of treatment. Duration is about three months. The secret of a great treatment and straightening is on the professional application combined with the a great product.
FORMULA ACTIVE INGREDIENTS:
Keratin, White Clay and Cocoa Oil.
The worldwide known Moroccan Keratin Smoothing System is a revolutionary treatment that eliminates up to 95% of frizz and curls. This product restores hydration and silkiness to the hair. Its formula is enriched with White Clay and Cocoa Oil that provide rich conditioning and frizz reduction; promoting an elegant transformation while restoring its natural beauty for a sleek, smooth, and radiant finish.
Now you can enjoy ultra-luxurious hair with minimal effort and maximum impact!
Inoar is one of the most populares brands in terms of Brazilian Keratin Treatment and for the Moroccan and G.Hair. In the past months they decided to change the Inoar for only G.Hair Moroccan Hair Treatment, wich caused some confusion among fiel clientes. Nowadays, the main product is still the Moroccan, with ou without the Inoar logo the formula is still the same. Good to know, altought all the products are only at 0.2 percent of Formoldehyde, you should use gloves and work in a well ventilated areas when applying the flat-iron.