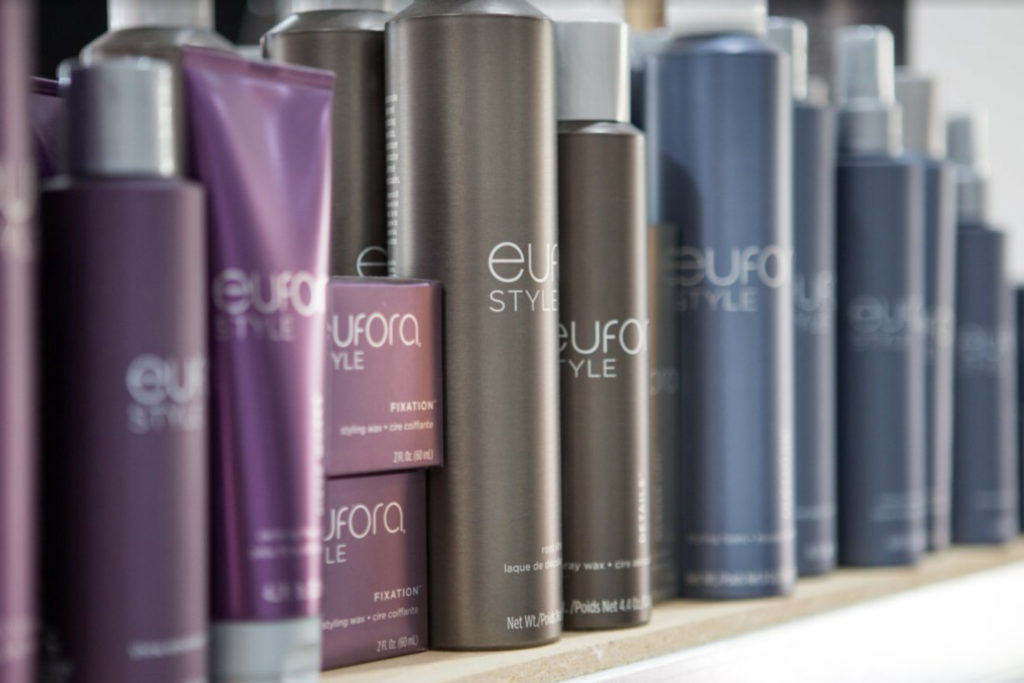 With the founding of Eufora in 1997, owners Don & Beth Bewley committed themselves to providing innovative, performance driven products that respect the environment and protect the health and well-being of the professional salon, the stylist and their customers.
Today, all Eufora products continue to meet the most rigorous standards in formulation, utilizing over 75 different natural plant extracts and essential oils in production, all of which are classified as renewable sources and considered biodegradable.
Eufora never uses mineral oil or artificially created colorants or aromas; instead our fragrances are complex and naturally derived. In addition, all of our raw materials are evaluated on three key impact factors.
Meaning that the environment where the raw material originates is respected and safely maintained. Any harvesting is done in a responsible manner, and the natural environment is not depleted or destroyed.
Meaning all processes must deliver positive benefit to the communities that grow, produce and live in the area from which materials are harvested.
Meaning the processes must align in value with the cost to ensure fair demand for materials.
As keepers of the planet for future generations, Eufora strives to employ sustainable practices in even our most basic day to day business activities. We take a proactive approach to minimizing the environmental impact that our activities have on our World.
BEAUTY WITHOUT COMPROMISE
At Eufora we believe in creating integral products that respect the environment and the people who use them. We strive, continually, to be a positive contributor to the World business economy.