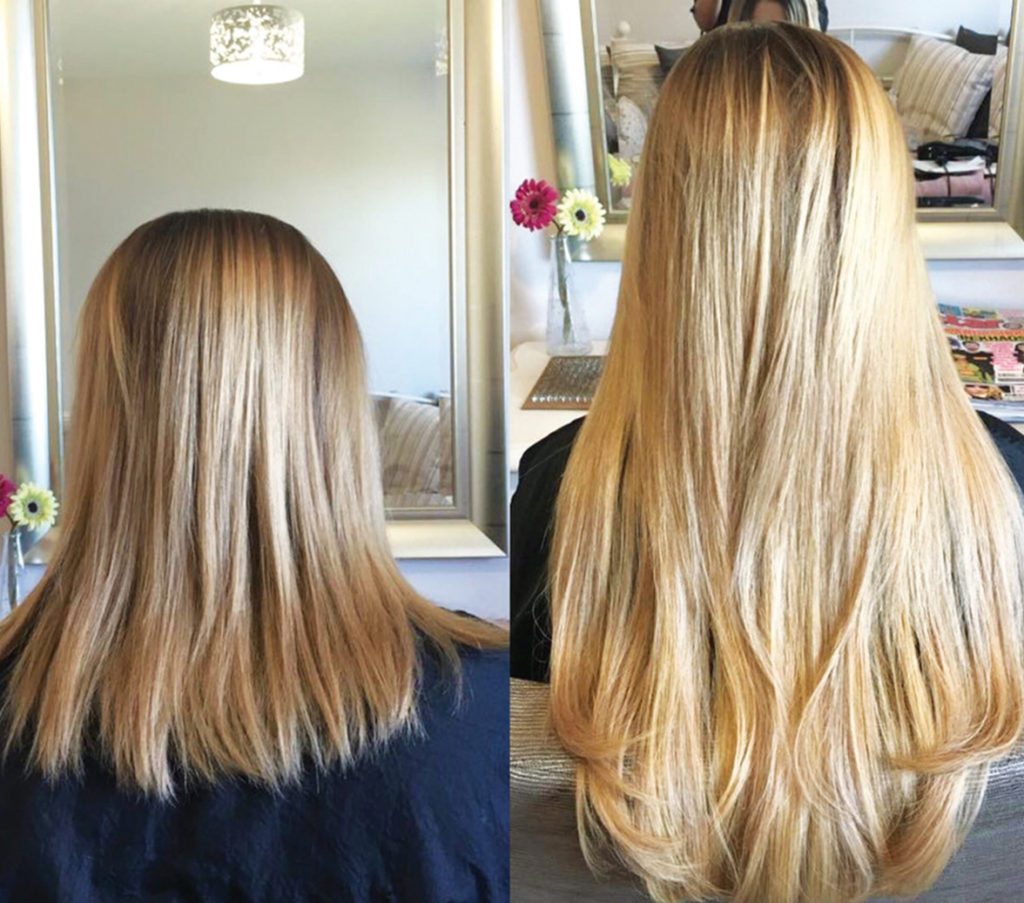 All prices inclusive of VAT and use of products and refreshments
Not all services available at all times
7 day guarantee on all salon services
prices are subject to change
Fed up feeling dry, limp hair? By the time you have applied hair extensions your overall hair texture will look and feel softer, thicker and healthier in general.
More Styling Opportunities
Many of the most fashionable hair styles are only achievable with a big, thick head of hair and this means that many people can't achieve the styles that they really want. With hair extensions this is instantly transformed and all of a sudden you will find that you have hair that you can style in a huge multitude of ways giving you the choice to change your look whenever you feel like it!
With hair extensions more affordable and more effective than ever before, there has never been a better time to start using them! It can be quick and easy to use them and the results really can be astounding. People are often shocked at just how much it can improve their appearance and their confidence and so best of all, hair extensions can improve how you feel! More Confidence & More Fun!
Hair extensions can be used to achieve a variety of amazing but versatile styles from adding length to creating volume, colour and texture. They can be a means for adding hair if you struggle to grow your own hair or simply like to change styles or colour regularly thus keeping up to date with current fashions.
At re:treat
We have a hair extension specialist of repute locally
Will be able to transform you, whether it is added length or just volume. to thicken up fine hair temporarily
We only use 100% human hair
We offer hair wefts
This enables you to be able to curl, colour or straighten as you would with normal hair. We pride ourselves on the size of our bonds they are very small so they look extremely natural.
Whatever your extension needs Charlotte can provide you with the best advice to suit you, your hair and your lifestyle.
You must come in for a consultation beforehand, we need to make sure that the extensions are compatible with your own hair, that your hair is in suitable condition, and long enough. We will then undertake a colour match, explain the length of time they will take, go through terms and conditions and inform you of costings.
When you book your extensions you must leave a 50% deposit which is non- refundable if you do not cancel within 4 working days of your booked appointment. This also applies even if you re-schedule the appointment. The reason for this is the length of time that is booked out for the process and loss of earnings.
Extensions are a specialist service and are excluded from any discounts or special offers.