In-Salon Conditioning Treatments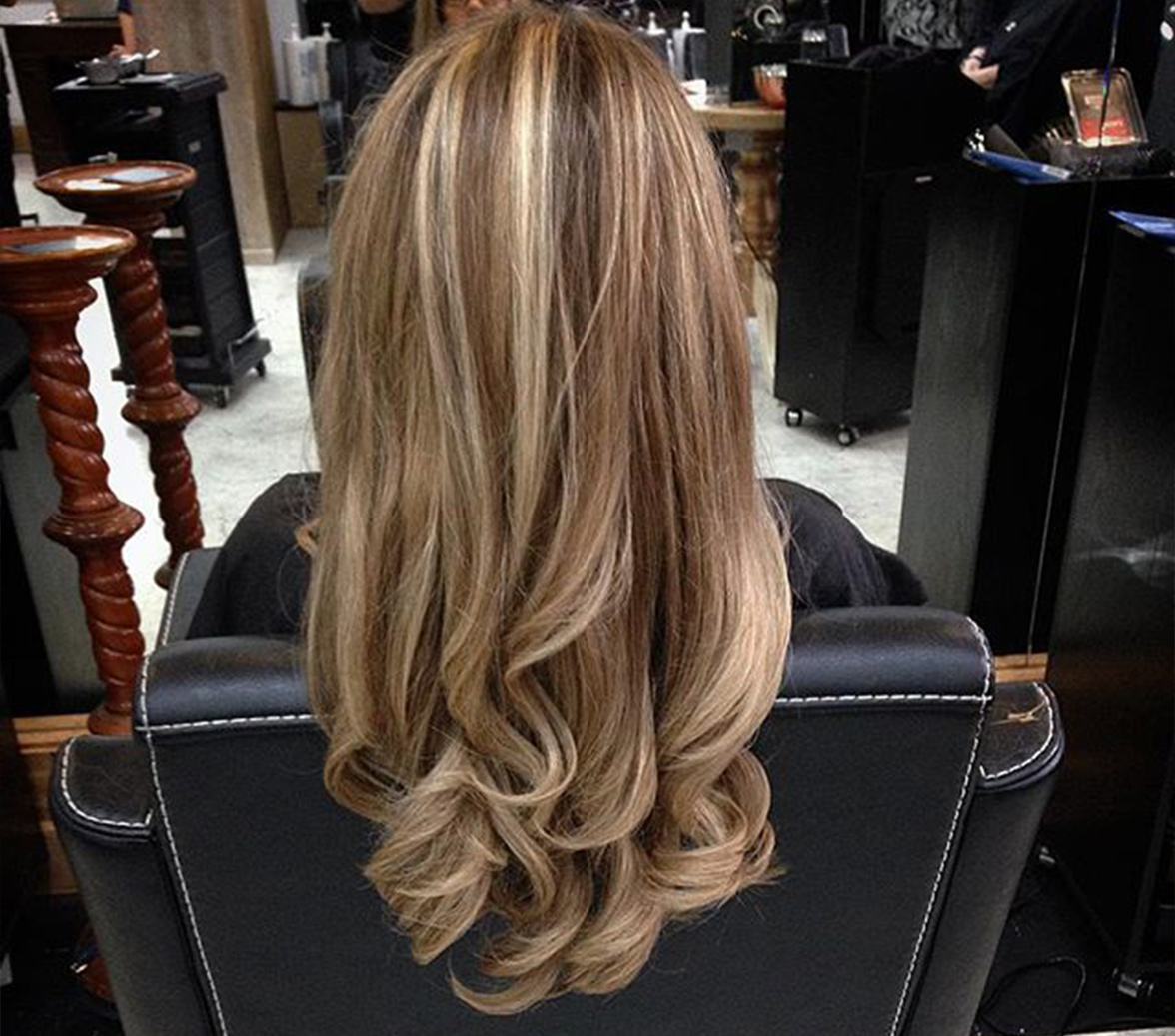 ---
No…not these kind of shots!
Although they might make you forget about the damage to your hair for a while, they won't help you fix it…
Look no further for our recommendations for a product that will restore hair's condition.
Being the lover of Redken products that we are, the Redken Chemistry line is our go to range!
This is an exclusive, professional  in-salon service.
Redken Chemistry is a deep conditioning treatment great for distressed hair.
Distressed hair is weakend hair that has been physically changed in some way.
There are two key types of hair distress:
Chemical Distress
Caused by overuse of chemical services such as haircolor, lightening, perming or straightening
Mechanical Distress
Caused by normal wear and tear from blow-drying, curling and flat irons, and every day brushing.
A treatment that's fast and tackles a variety of popular hair issues is a valuable time saver you should know about.
Redken Chemistry offers six "shots" that can be blended for truly personalized solutions:
It's a two part treatment that repairs, protects and conditions the hair from the inside, It also rebalances your hair's pH level (healthy hair hovers around a 4.5 pH), and seals the cuticle to leave hair in its healthiest condition.
Extreme Shot Phase for distressed hair
Color Extend Shot Phase for color-treated hair
Clear Moisture Shot Phase for normal/dry hair
All Soft Shot Phase for dry/brittle hair
Smooth Down Shot Phasee for very dry/unruly hair
Real Control Shot Phase for dense/dry/sensitized hair
These are applied to clean towel dried hair and left on for 3-5 minutes. Without rinsing the product from the hair the next step is to apply the Redken Chemistry Shot Phix.
There are 2 different Shot Phix formulas.
Shot Phix is sprayed directly over the
Shot Phase to lock in the treatment. Once the Shot Phix is applied the hair is then rinsed.
If extra conditioning is required Color Extend Rich Recovery can be used or a similar product prescribed for your hair type.
While the Redken Chemistry system is an in-salon only treatment, our stylists will  also recommend a product for at home maintenance.
Remember that maintaining healthy hair is the key to beautiful looking hair.
Redken has a myriad of take-home products that correspond to the treatment you've just had, to prolong the good work a bit longer.
Info
All prices inclusive of VAT and use of products and refreshments
Not all services available at all times
7 day guarantee on all salon services
Prices are subject to change
HOW DOES SHOT PHASE WORK?
Redken Chemistry offers "shots" that can be blended for truly personalized solutions to your hair's condition. This add-on service offers intense, customized treatments for whatever your hair needs – whether it's moisture, color protection, softness, control, or a combination!
You won't believe the difference it makes in how your hair looks and feels.  Make sure to ask for a Shot Phase when booking your appointment so that we can plan for the extra processing time at the sink.  This is a two step process, which includes the Shot Phase and the Shot Phix Sealer to lock in results.
Extreme Shot Phase-for distressed hair
Formulated with a concentrated dose of protein, it fortifies chemically distressed hair. Wheat protein and wheat starch help reinforce the internal fiber and protect hair against heat damage. A cationic surfactant targets the most damaged areas to give great surface conditioning without weighing hair down.
Color Extend Shot Phase-for color treated hair
Redken Chemistry Shot Phase – Color Extend Deep Treatment uses a concentration of ceramide, mineral ion blockers and UV filter help defend hair color from fading.
All Soft Shot Phase-for dry/brittle hair
Formulated with gold camelina, avocado oil, and olive oil to provide intense softness, replenishment and strength to restore silkiness and shine.
Volume Shot Phase-for all hair types
Build dramatic volume with this shot phase formula featuring professional strength 10% Filloxane that
plumps up hair strands with lasting support and fullness where ever volume is wanted or needed.
pH Factor & Hair
Perhaps the most important thing you can do to improve the health of your hair is to keep the pH factor of your hair in an acid balance. Since this is so important, let's take a closer look at what this means.
pH measurements are important in a wide-range of sciences including trichology, which deals with the scientific study of the health of hair and scalp. pH stands for "power of hydrogen" and is a measure of the activity of the hydrogen ion. By international agreement, pH is measured on a logarithmic scale that ranges from 0 to 14. A solution that is less than 7 on the pH scale is said to be acidic, and a solution greater than 7 is said to be basic or alkaline. It might seem strange to hear that your hair, skin, and nails should be acidic, but your body protects itself naturally by staying in a slightly acid state of 4.5 to 5.5. Therefore, anything you put on your skin, hair, or nails should also be acid balanced close to these numbers. For example, a good shampoo should have a pH factor between 4 & 6.5. Using a product in this range can repair problems as well as keep hair clean and soft.
You may wonder why a shampoo can range up to 6.5 on the pH scale, when the optimum state of hair, skin, and nails is in the range 4.5 to 5.5. The reason is that, during the rinsing and the drying process, water dilutes the pH level, because water has its own pH level.
The use of alkaline products on your hair will cause it to swell, lose strength, elasticity, and luster, resulting in more tangles and matting problems. To get a preferred style, it is sometimes necessary to use alkaline products. Examples include hair coloring, perms, and straightening. This is not a problem if, immediately after any major alkaline encounter, a shampoo and conditioner that is in the pH range of 4 to 6.5 is used to bring your hair back into shape.
To put this in perspective, there are only two tests as to whether a shampoo and/or conditioner is good, first, its pH level is between 4 & 6.5, and second, it leaves hair clean, soft, and lustrous after drying. The only exception to these two rules is that people that have a particular scalp problem will need to determine if any additional ingredient(s) are needed to manage their condition. For example, people who are prone to dandruff will need to make sure that an anti-dandruff ingredient is in the shampoo. That said, even dandruff shampoos should fall on the pH scale between 4 & 6.5.
Unfortunately, manufactures do not place their pH scale information on their products and most do not even post it on their websites. You can do an Internet search using the keywords "ph scale [your product]" and you might find someone who has tested your product. However, in matters so personal as hair, it is probably best to be skeptical of other people's findings. There is a solution to this dilemma. You can test the pH level of any liquid with either test strips, or with an electronic pH meter.