Info for new colour clients or existing colour clients that wish to change their colour, please book in for a Cut & Consult or a Consultation appointment before you book your colour appointment with us. Why? A consultation will give your stylist the time to discuss your hair history, lifestyle, and your desired result. Plus do the relevant hair tests and skin test for your appointment. Your safety and the good condition of your hair is our priority.
Over the past year hairdressing salons have been closed for more than they have been open, but that does not mean the industry has been asleep. There have been significant changes in directives around hair colouring which have come from the government, insurance companies and industry bodies. It has impacted the tests we conduct before a colour service.
Let me explain,
For the last 6 years at RE:TREAT we have skin tested every client for hair colour allergies with the tattoo type Colourstart skin test. These are now not recognised as a valid skin testing method.
Enter the first change that has occurred. The Government regulator-MHRA(Medicines and Healthcare products regulatory Agency) has approved the NEW Colourstart patch test as a medicine. This has led to changes in the way it looks, is used, sold and how your information is stored.
Next change, our industry body, NHBF(National Hairdressing and Beauty Federation) have listened to the MHRA and decided that we should use a similar screening method for skin testing with a AAT(Allergy Alert Test-blob on the arm). So they have worked with the insurance industry on a protocol which means we have to test at least once every 6 months and screen(ask set questions) in between these times.
What test is the right one for me? and other things I might need to know,
*A Colourstart passport has an initial cost of £15. You can take your passport to any other businesses that use Colourstart as a recognised skin testing method. Having a Colourstart passport means you and your stylist can change your colour range, shade, depth and tone on any appointment without having to do a new skin test. You do this patch test at home at least 6 days before your colour appointment. If your answers to the screening questions do not change and you keep up to date with your screening questions it is likely that you will never have to patch test or skin test again.
To set up an account with Colourstart go to www.colourstart.com, then go to passport. Set up an account and tick the box "share with hair professional". Once you have passed your screening questions go to www.salonlove.shop to purchase your Colourstart patch test. Once it has arrived in the post you follow the instructions.
*AAT. An AAT must be done in the salon at least 48 hours before your colour appointment If you and your stylist wish to change the product range, depth, tone or shade of your hair colour you will require a new skin test with the exact products that are to be used. An AAT will need to be redone at least every 6 months. Arrange a skin test appointment with the salon.
---
Ever had one of those
bad hair days?
---
Three different shampoos, two different mousse, a selection of sprays, all half used and the killer touch a can of cement spray for that extra hold before leaving the house… and it's

still

not working! I

t's too easy to get stuck in a rut with your hair style and go down the wrong path with colour.
We always consult your wishes before beginning, if cutting half an inch off is all that is necessary, then that is all we do.
We do not impose a style on you.

You

are our inspiration.
---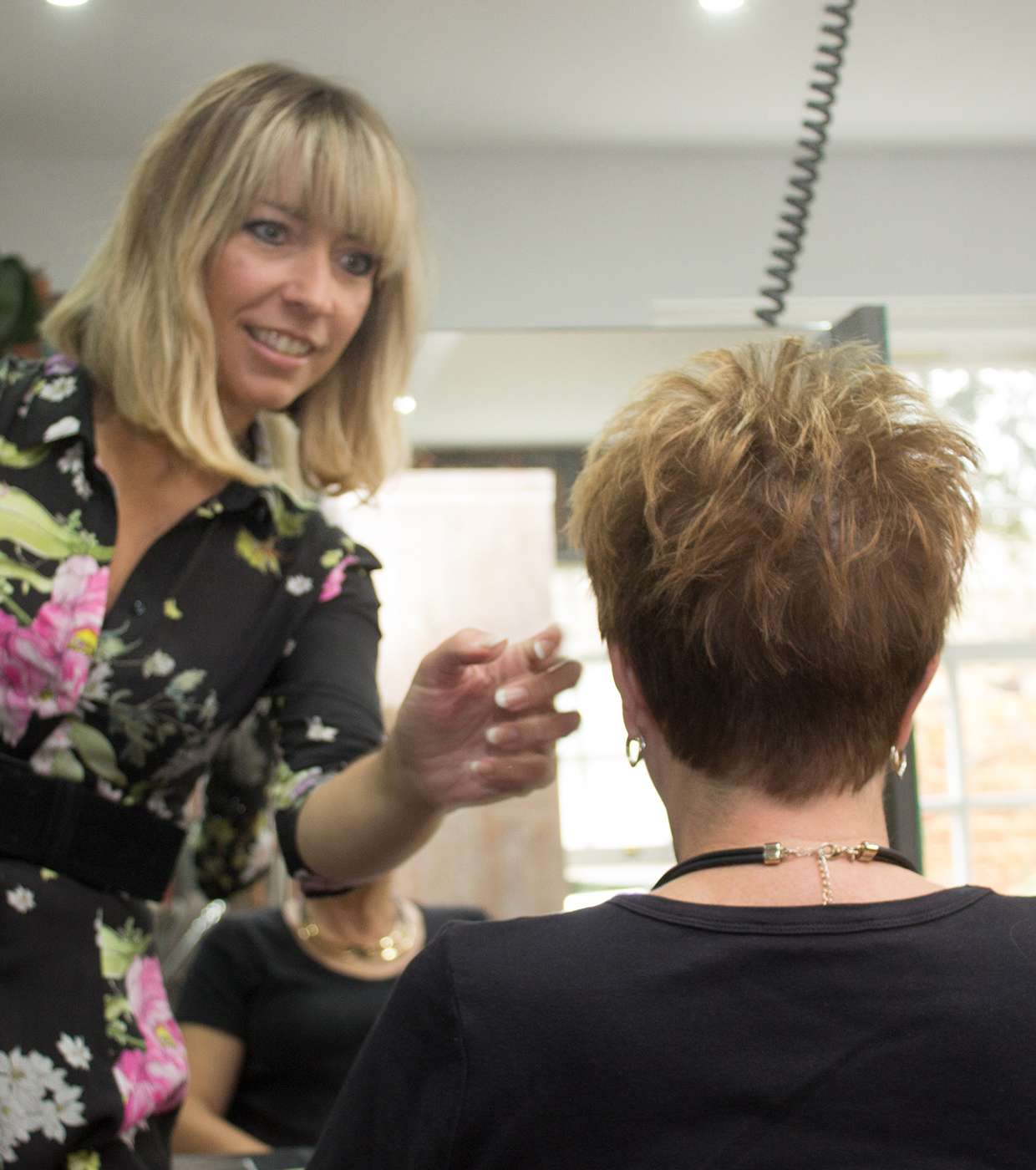 ---
Welcome to retreat hairdressing
We share a passion for hairdressing and a commitment to excellence. We operate a "360 degree" approach to hair cutting and colouring taking into account every aspect of a person's face, hair, lifestyle and character for the result you demand.
We will recommend hair and colour services that will suit the face shape, complexion and lifestyle of each individual. We offer professional advice on what would be the best hair products and tools, allowing our customers to be able to maintain the condition and style of their hair at home and between salon visits so you can achieve beautiful hair every time, everyday!
---